UNIVERSITY OF ILLINOIS AT URBANA-CHAMPAIGN
---
OCT. 1ST -3RD 2020
---
---
---
---
PARTICIPANT CODE OF CONDUCT
Playful by Design runs various online spaces and events to create a collective environment among various academic, industry, hobbiest, and community parties interested in the topics of play and games.

We expect all participants to abide by the guidelines outlined below. The rules in the CoC are meant to reflect the kind of behavioral expectations you would be expected to abide by in similar academic and social events.

Rude and offensive behavior that is disruptive to others may result in a ban

Sharing pornographic / gory / nude images or text is not permitted

Using abusive or vulgar language is not allowed

Insulting or offending moderators, speakers and other attendees is not allowed

Soliciting is not allowed

Sharing links (URLS) to offensive or dangerous material is not allowed

Encouraging others to break the listed rules is not allowed

Plese be aware that UPPERCASE text can be considered yelling. Excessive use is not advised.

Because we cannot expect moderators to enforce these rules in all languages for the safety of participants, please use English in the public chat. If you find yourself speaking primarily in another language, contact that participant through PM.

In the event that a user commits a guideline violation, the account of the violating user may be blocked permanently along with any attempts to circumvent this ban.


Moderators act as voluntary representatives of Playful by Design and are charged with communicating and enforcing the rules to participants. A moderator may ban or ask a participant to modify their behavior. Particpants are not to argue with moderators in the chat, but may request to PM them. If you believe a moderator is abusing their authority or misused the listed rules, please contact [email protected] with the following details:

-Moderators name
-What action demonstrates their misuse of authority
-Date and Time(s)

It may take time to go over this information, so please expect a delay between report and response.
THURSDAY, OCT. 1ST SCHEDULE
---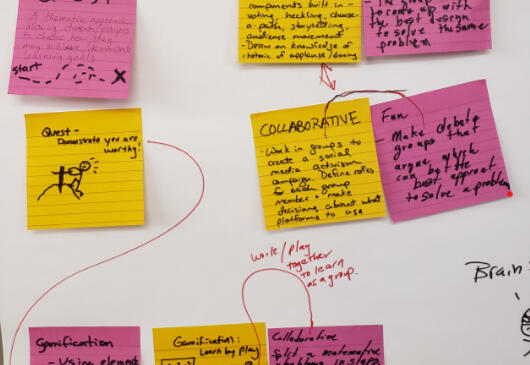 DAY 1
10-11AM: Unity Workshop- Intro to Bolt: Visual Scripting with Ben Mcilmoyle
Pre-registration required. (Zoom link provided in registration confirmation.)
Learn how to make games without writing lines of code! Bolt visual scripting is now available to all Unity users, Join us for tutorial & discussion on how Unity is becoming more accessible to developers of all skillsets. Discover the uses of visual scripting in the ever changing tech landscape.

12-12:30PM: Unity Workshop- Game Jam Tips and Tricks with Ben Mcilmoyle
Pre-registration required. (Zoom link provided in registration confirmation.)
Explore the tools and techniques game dev veterans are using to create stunning
projects in just a few days. Learn the benefits of rapid prototyping and the tools Unity provides to get the job done quick.

6-7:30PM: Keynote: Rafael Chandler - Something in the Airlock: The Genesis of ViewScream via YouTube Live
20-30 minute presentation by Rafael Chandler followed by a Q&A session and discussion.
Rafael Chandler is a designer of escape rooms, scavenger hunts, board games, tabletop games, and video games; he is the creator of ViewScream, a sci-fi/horror game recognized as the first Live Action Online Game (LAOG), a genre of role playing game that has evolved to include full character embodiment, play via online chat software like Zoom or Skype, and use of technology to enhance the play experience. In this session, Chandler will describe the creative process that led to the development of ViewScream, how it has changed over the past seven years, and how the pandemic has affected its popularity. He will also share his reflections, based on 20 years in the video game industry, 18 years as a designer of tabletop role-playing games, and his current work as an escape room designer, of the emergent relationships between these genres.
For more information visit his website: http://rafaelchandler.com/

7:00-9PM: Illini Esports' Valorant via Twitch
Tune in to the Illini Esports Twitch for all the action!



For more details, please join the event on the Playful by Design Facebook page and subscribe to the Playful by Design YouTube channel.
Questions? Contact Alexis Kim at ankim[at]illinois[dot]edu
FRIDAY, OCT. 2ND SCHEDULE
---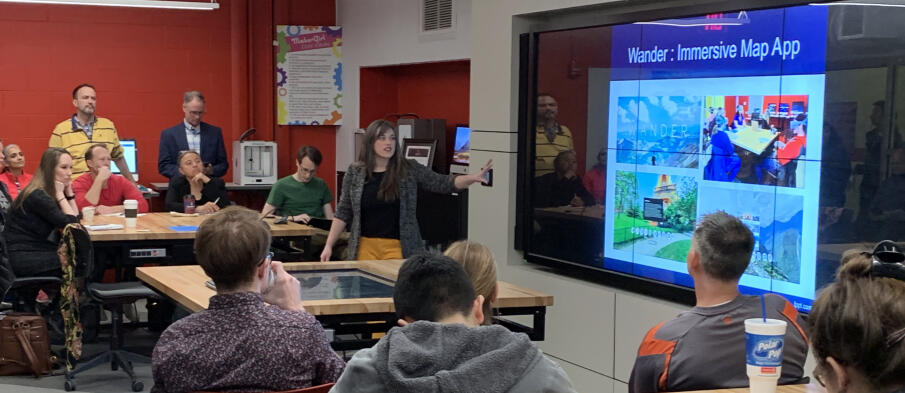 DAY 2
9-9:15AM: Lightning Talk: Using Games to Measure Behavioral Changes with Salah Issa via YouTube Live
How can we use games to study behavioral changes in the curriculum we study? The content area discussed will be ag safety training classes and behavior change can be measured.

9:30-9:55AM: Board Game Design Presentation with Bob Dignan via YouTube Live
Learn skills for rapid prototyping of board game cards with the Data Merge feature in Adobe InDesign.

10:10-11AM: The Future of Game Studies Programming at Illinois: a Conversation with Judith Pintar
Pre-registration required. (Zoom link provided in registration confirmation.)
Closed session to discuss Game Studies Minor proposal.

11:15-12PM: Interactive Panel: Gameful Teaching in Covidland with Ava Wolf, Randy Sandler, Leanna Duncan
via YouTube Live
What if we applied game design methods to instructional planning? And what if that instruction could only be delivered online? Panel presenters will introduce participants to the similarities between game design and course planning, while considering ways that these features can help participants to develop and use gameful learning activities online.

12:15-12:45PM: Black Belt Brain Games with Sean Mullen and Adam Taggart via YouTube Live
Join this fun break-time mind-body challenge. This will be a "Simon-Says"esque, cognitively-loaded physical activity warm-up.

1-1:45PM: Before and After COVID-19: Teaching Immersive Technologies During a Pandemic with Chris Ball via YouTube Live
I recently piloted a class about virtual reality. In this "virtual" presentation, I will discuss the course, my successes/failures, and how I shifted to distance learning. The COVID-19 pandemic has provided a strong case for the utility of virtual reality technologies. However, it has also highlighted many challenges.

2-2:45PM: The Challenge of Designing Migration-Themed Games with Jorge Rojas Alvarez, Matthew Gadbury, Yuttawee Kongtananan, Cassidy Lapierre, Edgar Madrigal, David Tamayo, and Karla Sanabria Veaz via YouTube Live
The Migration & Game Studies project was a two year collaboration between the Women and Gender in Global Perspectives and Playful by Design (PbD) with funding provided by the Illinois Global Institute. In a Spring 2020 course offered by iSchool professor, Judith Pintar, "Playful Design Methods," four groups of students investigated the ethical challenges of designing games to create empathy for the immigrant experience. In this session game designs and prototypes will be shared, along with designer reflections on the challenges of the process.

3-3:15PM: Lightning Talk: Why Video Game Narratives are Important with Ahu Yolac via YouTube Live
In this talk, the games that encourage critical thinking will be discussed through the narrative and player experience. While critical play might target multiple areas, the topics of mental health and war will be highlighted through existing games such as "This War of Mine" and "Night in the Woods".

3-4PM:Exploring Hypothetical Versions of Earth in Minecraft with Matt Gadbury and Sherry Yi
In this demonstration, we will walk players through our introduction map, Lunar Crater, which asks learners to consider what is necessary for habitability. We will then move to our hypothetical versions of Earth (Earth with No Moon, Colder Sun, and Tilted Earth). Finally, we will explore three real exoplanets.
Pre-registration required. (Information provided in registration confirmation.)

3:20-4PM:Trolls at Play: Learning about Propaganda, Media Manipulation and Election Interference through Role-Play in the Classroom with Megi Mecolli, Jamie Hendrickson, Claire O'Brien, Joe Morrell, and Allison Wheeler via YouTube Live
Five students from the Global Informatics Seminar: "Narrative AI, Media Manipulation and Election Interference," developed with the support of Informatics, the European Union Center (EUC) and the Russian, East European and Eurasian Center (REEEC) will discuss their experiences in a classroom which incorporated a semester-long table-top role-playing game in which imaginary countries trade and compete while interfering in each other's elections through media manipulations. Using a multi-app online version of an imagined world, including simulated FB-like social media site, students ruthlessly pursue their national interests through the use of sock puppets, astroturf-lobbying, innuendo, public spectacles, and other techniques of computational propganda, much as these manipulative techniques are being used in our own world.

4:15-5:15PM: Video Game Industry Panel with Volition with Dan Cermak via YouTube Live
Join us to meet with some of the faces of Volition! This panel, led by Dan Cermak, will be an exploration into the game industry with various professionals.

5:15-7PM BREAK

5:30-6:30PM: Illini Esports' Hearthstone Orange versus Blue via Twitch
Tune in to the Illini Esports Twitch, twitch.tv/illiniesports to see our Hearthstone players face off against each other!
Tune into the Illini Esports' Twitch for the action!

7-8PM: Illini Esports' Minecraft Campus Tour lead by William Chi, Minecraft Coordinator via Twitch
The Illini Esports' Minecraft coordinator will lead a tour of the University of Illinois built by the students that are part of this dedicated community. There will be a contest of the best build feature.
Tune in to see the campus! on Illini Esports' Twitch!

8-9PM BREAK

9-10:30PM: Illini Esports' Rainbow Six Siege Team Showdown_ via Twitch
This year the Illini Esports' Rainbow 6 Siege competitive teams are joining the Playful by Design Symposium to showcase their methodical skills in this game.
Tune into the Illini Esports' Twitch for the action!




For more details, please join the event on the Playful by Design Facebook page and subscribe to the Playful by Design YouTube channel.
Questions? Contact Alexis Kim at ankim[at]illinois[dot]edu
SATURDAY, OCT. 3RD SCHEDULE
---

Day 3

1-1:25PM: Escape Rooms in 2020: How we adapted our in-person adventures to become critically acclaimed digital games with Anne Lukeman & Chris Lukeman via YouTube Live
Chris and Anne Lukeman are former video professionals turned escape room owners. Since 2015, CU Adventures in Time & Space in downtown Urbana has hosted escape room games with a strong focus on set design, immersion, and storytelling. In addition to their brick-and-mortar escape room facility, Chris and Anne have also run large-scale on-site escape rooms at Gen Con Indy and created a virtual/print-and-play game, THE LOST TEMPLE.

1:30PM-1:55PM: Better, Faster, Stronger; Changes in Scope and Expectation of Board Game Projects on Kickstarter with BJ Gailey via YouTube Live
Dr. Benjamin (BJ) Gailey is a Senior Lecturer and Assistant Course Director in the Communication Department at UIUC. He is the co-designer of the board game Victoriana and is currently preparing to run his third Kickstarter campaign. When he's not teaching or designing, he enjoys spending time with his wife and building block towers with his 2 year old daughter.

2:00-2:25PM: How I Wasted 100 Playtests with Jeffery Chin via YouTube Live
Jeffrey Chin (co-owner of R2i Games) is a full-time game designer and game publisher from Chicago. He self-published five tabletop games on Kickstarter, including two of the top-100 most backed games, Canvas and Crypt.

2:30-2:55PM: Spiral of Trust: Charles E. Osgood's Disarmament Game with Dave Dubin via YouTube Live
Dave Dubin is a Teaching Associate Professor at the University of Illinois School of Information Sciences. He has a scholarly interest in the history of games, the gaming hobby, and ways that games challenge our understanding of works of authorship and design.

3-3:25PM: Promoting in a Pandemic: How to promote your game or Kickstarter campaign with limited in-person opportunities. with Alex Corrao via YouTube Live
Alex Corrao is a marketer and designer with years of experience in the board game industry and marketing. Previously, at Panda Game Manufacturing as a Prepress Specialist and Social Media Manager. Working with hundreds of clients to ensure proper manufacturing and promotion of their games. Now, a full time marketing professional focusing on branding, promotion, consumer engagement, and marketing campaign creation.

3:30-3:55PM: Conjuring Business Wizards: From Board Game to Indie RPG, and Amateur to Industry Pro with Patrick Watson & Natalie Mesnard via YouTube Live
Patrick Watson teaches Neuroscience and AI at Minerva. He helps robots cheat on
science tests, designs games, and writes on love, amnesia, and radical pedagogy for
cyborgs.
Nat Mesnard is a member of Pratt Institute's Game Design & Interactive Media Program
faculty, and creates learning experiences in game making and coding for E-Line Media,
the video game studio behind Never Alone, Beyond Blue, and The Endless Mission.

4-4:25PM: The Value of Being an Active Community Member with Ben Moy via YouTube Live
Ben Moy is a veteran of the local board game design competition CUDO Plays, and since entering its second season has been involved in a variety of roles. When he isn't designing, playtesting, or discussing games, he can be found sharing his dreams on Facebook, creating content for The Game Crafter on YouTube, or scrolling Instagram for awesome Fakémon or homebrew D&D magic items. He is slowly learning German and loves chocolate ice cream.

4:30PM-4:55PM: Group Discussion Facilitated by Tom Ackerman via YouTube Live
CUDO Plays ran its first ever, month-long Game Jam using a hybrid approach of set physical components and the same set of virtual components. If you turned in a game, come join our debrief & discussion about the process! Tell us about your game and your game jam experience!

5PM-???: Discord Afterparty via Twitch
Hang out with the CUDO Plays Committee and other gamers on our Discord Server!: (discord.gg/SSVSqYD)

5:30-6:30PM: Illini Esports' Hearthstone Orange versus Blue via Twitch
Tune in to the Illini Esports Twitch, twitch.tv/illiniesports to see our Hearthstone players face off against each other!
Tune into the Illini Esports' Twitch for the action!

7-9PM: Illini Esports' Overwatch Team Face Off_ via Twitch
The Illini Esports' Overwatch competitive teams will bring their fast paced gameplay to Playful by Design Symposium.
Tune into Twitch for the action!



For more details, please join the event on the Playful by Design Facebook page and subscribe to the Playful by Design YouTube channel.
Questions? Contact Alexis Kim at ankim[at]illinois[dot]edu